Riding a bike is a great way to enjoy nature without leaving your carbon footprint. California is one of the states where biking is most common. However, it's also where bicycle accidents are prevalent because of some negligent drivers on the road. Fortunately, there's a compassionate LA bicycle accident lawyer who will always stand by your side.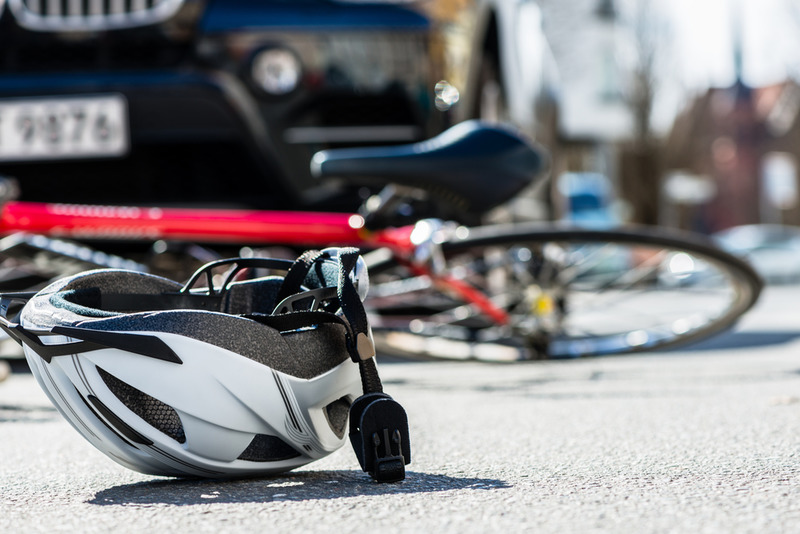 LA Bicycle Accident Lawyer: Reasons Behind LA Bicycle Accidents
There are many underlying reasons why bicycle accidents happen in Los Angeles. These factors involve:
1. Crashes at Intersections 
This accident occurs when a cyclist halts at an intersection but a vehicle doesn't, which results in a rear-end crash. Generally, in this situation, the vehicle driver is driving too fast. He might also be following too closely and couldn't step on the brakes in time.   
2. Door Collisions
A car driver or passenger might open the door without even checking if there's an approaching vehicle or bike. An unsuspecting cyclist can easily slam to the door resulting in injuries.
3. Left-turn collisions
Left-turn collisions usually happen when a cyclist reaches an intersection while a car makes a left-turn at the same time. The driver who isn't paying attention can hit the cyclist or pull directly in front of him. This causes the cyclist to collide on the side of the car.
4. Right-hand Turn Collisions 
This scenario involves both cyclist and a car that approach an intersection. The car turns right,  crosses the bike lane, and hits the cyclist. There are instances when car drivers fault to turning their signals to warn the cyclist.
5. Careless Driving
Some drivers don't yield to other drivers or pedestrians and don't share the road safely with other vehicles. Careless driving includes forgetting to signal and distracted driving to name a few. 
6. Impaired Driving 
In this case, vehicle drivers are driving under the influence of alcohol or illegal drugs. They have difficulty paying attention to the road and other vehicles, especially cyclists. 
7. Belligerent Driving and Road Outburst
A driver is always in a hurry and wants to reach his destination as soon as possible. He may do so if he's the only driver in California. According to Statista, California had 14,894,912 registered vehicles in 2019. It will make sense if drivers drive reasonably and prudently to prevent any accidents. 
Due to the consequences of numerous bicycle accident injuries, victims can suffer unimaginable losses. A compassionate LA bicycle accident lawyer can help you recover the damages you incurred.
Most Common Bicycle Accidents Injuries in Los Angeles
When a driver hits you, you always lose. Your helmet and your other gear won't be able to protect you enough from the vehicle's impact. You can sustain terrible and lethal personal injuries while the car driver is usually unharmed. Here are the most common bicycle accidents that cyclists suffer:
Scarring and disfigurement

Spinal cord injuries

Internal injuries

Paralysis and loss of motor control

Road rash 

Broken bones

Hemorrhage

Lacerations 

Skull fractures

Lower extremity injuries 

Traumatic brain injuries

Wrongful death
Destructive and lifetime injuries are prevalent in severe cyclist accidents. The surviving victim usually lives with the consequences of the bicycle accident for the rest of his life. These lasting injuries include head injury, physical scars, and disability. 
You may also experience emotional and psychological distress because of the bike crash trauma. Talk to a compassionate LA bicycle accident lawyer to help you maximize your compensation for your injuries. 
Recoverable Damages in Bicycle Accidents
If you suffer injuries from a bicycle accident, you have the right to recover damages. Compensation comes in two different categories: Economic and Non-economic damages.
Economic Damages
Otherwise known as "special" damages, these are quantifiable financial harm that an injured party suffered. These are also out-of-pocket expenses that the defendant needs to reimburse the injured victim or plaintiff. These recoverable damages include:
Previous and upcoming medical expenses

Past and future lost wages

Lost earning capacity

Inability to provide household services 

Loss or destruction of personal property (bike, eyeglasses, mobile phones, electronic devices)

Cost of repair or replacement of broken personal property

Other necessary expenses
Non-Economic Damages
When you suffer severe injuries, the most affected aspect is your life itself. You won't be able to do the things that you did before the accident occurred. Even if you can, things aren't the same. These intangible losses are also known as "non-economic" damages.
These are usually immeasurable damages and intend to compensate the victim for the non-financial aspects of the harm sustained. It compensates for:
Pain and suffering

Loss of consortium

Loss of life's pleasures

Emotional distress
Schedule a Free Case Evaluation with an LA Bicycle Accident Lawyer
Filing a claim is a daunting process, and it needs skills and knowledge of the law. In short, it's a complicated process, and you need someone to help you walk through the legal procedures. LA Injury Group has the means and resources to ensure that your rights are well-protected.
Our compassionate but expert team of bicycle accident attorneys can help you all the way from start to finish. Call us at (818) 240-1800, and let's discuss your case at no cost.