Pedestrian-related accidents are a prevalent concern in the busy streets of Los Angeles, California. In 2019, it continues to rise at an alarming rate. In fact, over half of the almost 250 traffic deaths in the city involved pedestrians. If you are a victim, you need to choose the best pedestrian accident lawyer in Los Angeles to help with your case.
Pedestrian Accident Lawyer in Los Angeles: When the Driver Is At Fault
Generally speaking, drivers are oftentimes accountable for a pedestrian-related accident. However, that is not always the case. A pedestrian accident attorney in Los Angeles can find who is at fault and prove it.
Drivers know that they should be extra careful when a pedestrian is crossing the street. They are liable for driving cautiously under the provided situations. In terms of Personal Injury Law, it is also known as the "Duty of Care" or sometimes "Due Care." Drivers need to adhere to the custom of what is normal, sensible, and judicious.  
The law (also known as Tort Law), believes that a typically careful person is extra observant and makes sure his vehicle is always in good control when there is a passenger nearby. For instance, you are driving at 25 miles per hour. You may still be responsible for an accident if you won't slow down upon seeing a child wobbling on his bike or skateboard. 
When the Pedestrian Is At Fault
Any normal, prudent individual would take measures to avoid being hit by any vehicle. One example is a pedestrian who appears out of nowhere such as a child riding a bicycle. It can also be a pedestrian who just crossed the street without looking from both sides of the street for any passing vehicles. Another example is a pedestrian who walks into the street at night wearing dark clothes. Any driver won't be able to see him right away when the driver needs to make a turn.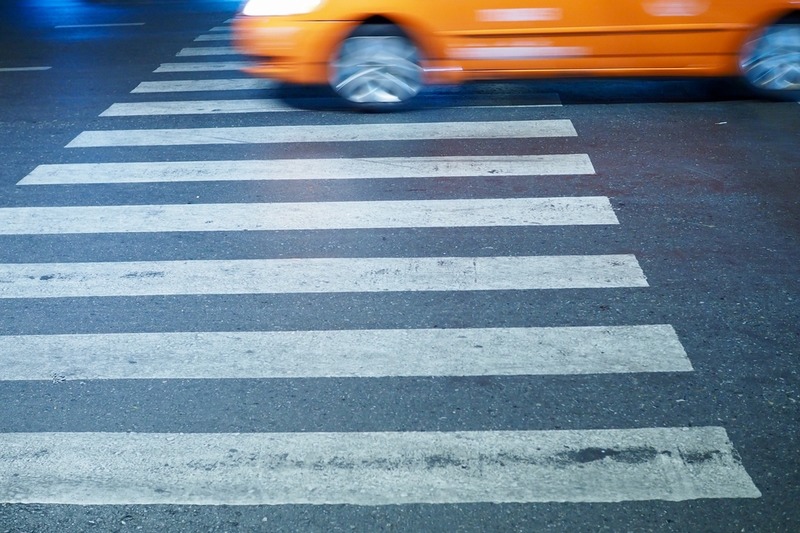 When Both Driver and Pedestrian Are to Blame
Accidents rarely happen with just one guilty party and one totally faultless party in a vehicle-pedestrian mishap. Most often than not, both parties may have not taken precautionary measures while on the street.
Based on where you live, a situation like this can impact your lawsuit in two different ways. A jury needs to find at what rate a plaintiff caused the accident that resulted in her own injuries. In other states, the defendant driver will not have to pay anything if the pedestrian is 50% or more responsible for the accident.  It means that the pedestrian will not get any compensation from any other at-fault party. 
What to Do if Hit By a Vehicle?
As a pedestrian involved in a vehicular accident, you will suffer physical injuries. It also includes emotional and psychological issues. In most cases, you need to leave work if you have severe injuries leading to financial difficulties. You might need to hire a pedestrian accident lawyer in Los Angeles to take on your case.
Injured pedestrians are usually knocked unconscious after a vehicle struck them. Even if you stayed conscious, it's possible that you are in physical or mental shock. Whatever are the circumstances, you need to do something once you can think clearly. 
Seek Medical Treatment As Soon As Possible
When a pedestrian accident left you unconscious, witnesses can help you seek medical treatment. If you are conscious, call 911 and get a complete medical examination even if you think you are fine. You might be suffering from physical and emotional shock due to the accident that affects your ability to recognize pain and injury. 
Make a Detailed Report of Your Injuries
After calling the medical service, check your body for the following:

Body parts pain

Any external injuries such as cuts, wounds, scratch, or lacerations

Torn clothes

Check your head, face, and other parts of the body if there's blood
You might be bleeding but not aware of it because your body isn't able to feel pain at the moment due to shock. Document all of these and inform the medical staff about them once they arrive at the accident scene.
Contact the Authorities Immediately
It's important to write down (if you can still remember) things that happened prior to the accident. Explain to the police everything that exactly happened before the accident occurred. This is one of the reasons why you need to document what you have recalled because your memory may fade due to injury. 
Look for an Expert Pedestrian Accident Lawyer in Los Angeles
If you are a pedestrian involved in a car or street accident, chances are you have more injuries. It is most likely that the driver and his insurance company will try to provide you a low-ball offer. Don't accept it, instead seek an expert pedestrian accident lawyer in Los Angeles who can help fight for your right. 
DO NOT Disclose Fault on the Accident Scene or to the Driver's Insurance Company
Never ever discuss anything about a fault at the place of the accident or even with the driver's insurance company. They can use against you whatever you will say. It would be best to discuss the matter with the pedestrian accident lawyer in Los Angeles. 
Contact a Professional Pedestrian Accident Lawyer in Los Angeles Today
Your best option for a full recovery of the damages the accident has brought you is to contact the best pedestrian accident lawyer in Los Angeles. Our team of driven and committed lawyers at LA Injury Group have what it takes to win your case. Call us today at (877) 678-4689 for a free case evaluation.