A member of our car accident lawyer in Los Angeles CA team can help with your case. That much you probably knew. When we hear "lawyer that can help," the first image that comes to mind is typically that of an attorney in a courtroom; arguing on behalf of their client. Sure, if it comes to that, we can certainly do that for you. Our proven track record of success in a courtroom speaks for itself. However, that's not all that we can offer you. In this blog, we'll go over how our accident lawyer team can help your case, from the beginning through the moment where you get the compensation that you deserve.
Car Accident Lawyer in Los Angeles CA Advice
One of the first and best ways that our attorneys can help is that we can give you advice that you can trust. During the moments right after a car accident, it can feel like your entire world has changed. Everything can seem new, intimidating and challenging. That's why it's great to get lawyer son your side early on. We can help you through the earliest, confusing parts of the process. That way, you can focus on your recovery while we focus on your case.
We know it's not easy to reach out to an attorney after you've been injured. That's why we offer free consultations. All you have to do is give us a call, and we'll figure out a time to sit down with you. That's one of the best parts of our job, really. In these consultations, we get to talk to real, regular people and then figure out how we can help them to get what they deserve. We're always glad to have a conversation about how we can help you to get everything you deserve for your injuries. That's why we made it as simple as we could to schedule them. A car accident lawyer in Los Angeles CA is ready to help you.
Giving Advice
One of the services we can provide is simple advice. After all, as we try to write basically once per blog, "don't sign something from the insurance company without letting us look at it first." The insurance company doesn't want you to have an experienced, pro attorney look at any correspondence they've given you. This is not out of a sense of charity or the kindness of their heart. They don't want you to see the traps their lawyers have placed within these documents; traps that can spring and rob you of compensation that you should have.
When we look over your documents, we can pick them apart cleanly and utterly for you. We'll translate all that dense, thick legalese so that you'll know exactly what any forms from the insurance company say. Truly, we believe a major part of our job is educating our clients. The more our clients know, the better informed they are. The better informed they are, the better decisions they can make about their case. That's why we see education as a critical part of the process. A car accident lawyer in Los Angeles CA will inform you about your situation.
Know What Your Claim is Worth
Here at the LA Injury Group, we've been doing this for a long time. We've helped so many different clients (who have suffered so many different kinds of injuries) to receive the compensation that they deserve. That means that we've taken on the insurance companies (and anyone else who gets in the way) countless times over the years and won. Through all of that, we've seen what accidents and their claims are worth.
So, when you come to us, we can tell you what you can expect for your claim. This isn't a guess, nor is it something we're just putting together in the moment. Drawing upon our years of experience, we can tell you what your claims are worth. We do this so that you know what to expect as well as what to fight for you. You don't want to settle for less, but you don't want to hold out for an impossible number. A car accident lawyer in Los Angeles CA can help you find the b
The insurance company does this same thing --- they know what your claim is worth. When they make that first, initial offer to you, they do so almost invariably to make sure that you take less than your claim is worth. That way, they can make money off of your injury. Since they know what your claim should be worth, they'll do everything in their power to make sure that you don't get it. When you try to negotiate your claim (or sign something) without the benefit of experienced personal injury attorneys, then the only person involved who don't know what your claim is really worth is you.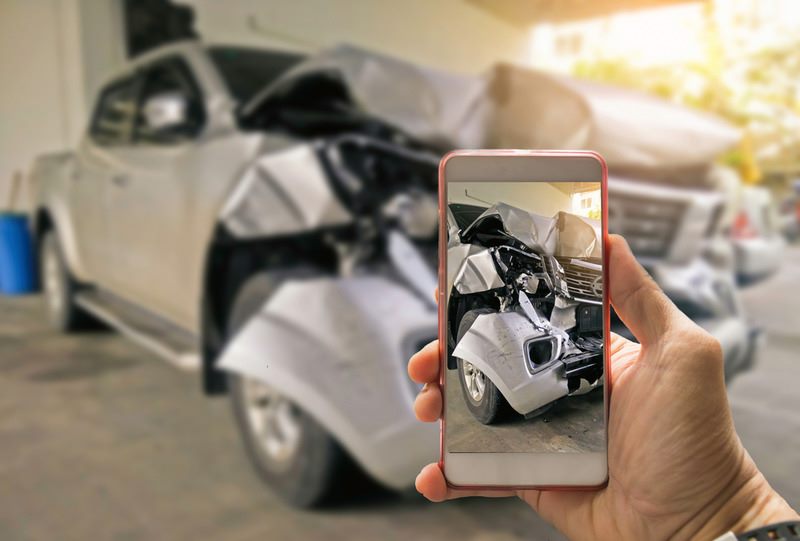 Experience for You
Insurance adjusters say a lot of things. When you talk to them, they almost always come off as deeply friend, compassionate and kind. They're your friend, your new buddy, here to help you in your time of need. Of course, almost all of that is a façade – they're talking to you on behalf of the insurance company, hoping to get you to accept less money than you're worth. At the moment, though, it's not always easy to keep that in mind.
You want to have your wits with you when you're talking to someone from the insurance company. The word "adjuster" is essentially just a synonym for "negotiator." That's how you get insurance adjusters saying things like "if you don't take this deal right now, in the next day, it's off the table." That's not the method of someone who's your friend; it's the hustling salesman. That's a high-pressure sales tactic, designed to make you panic. They hope that by saying something like that, you'll accept taking less than your claim is worth.
Instead, when you have the LA Injury Group by your side, we can help you to get everything that you deserve. A car accident lawyer in Los Angeles CA can guide you through the process. When something happens in your case, we'll let you know. Too many other law firms we've found will simply take the first deal that the other side offers. As these firms see their clients as little more than another, future paycheck, they take the initial offer from the other side, no matter how small or incorrect. What's worse, these firms will then turn to their clients and say: "well, that's the best we could do."
LA Injury Group
We don't do that. When the other side makes an offer, we'll let you know. By keeping you in the loop, it's one more way of making sure that you have as much information as possible. It's an extension of educating our clients. The more you know about how your case is going, the better decisions you can make on behalf of yourself and your family about your financial future.
Even the most conscientious person, who plans out their financial future meticulously, may not be ready for everything that happens in the wake of a car accident. Suddenly, there are medical bills, rehabilitation may be necessary, you may have to pay for car repairs or even a new car --- all of these expenses can appear all at once. That's where our attorneys come in. We can help you to get compensation for each of these. On top of that, we work on contingency. That means that you don't have to pay for us. We'll take our fee out of what you receive so that you don't have to pay initially.
After a car accident, it may feel like nothing is the same. This period of time can be difficult even if you're surrounded by the love and affection of your family. When you hire the right attorneys, you can keep your focus on your recovery. Find the right car accident lawyer in Los Angeles CA. Schedule that free consultation with us by calling the LA Injury Group at (818) 240-1800.