Most Californians prefer dogs as pets, however, being a dog owner has serious responsibilities. Whether you like it or not, canines can become aggressive and dangerous, the least you expect them to be. In fact, Los Angeles ranks fourth among California cities with the incidence of dogs attacking postal workers according to a report released during the USPS National Dog Bite Awareness Week from June 5 to 11, 2022.
If you or your loved one has been attacked or suffered injuries from a dog bite, contact LA Injury Group to know if you have a case. Our best trial Los Angeles dog bite injury lawyers will protect your rights. Call (818) 240-1800 to schedule a free consultation of your case.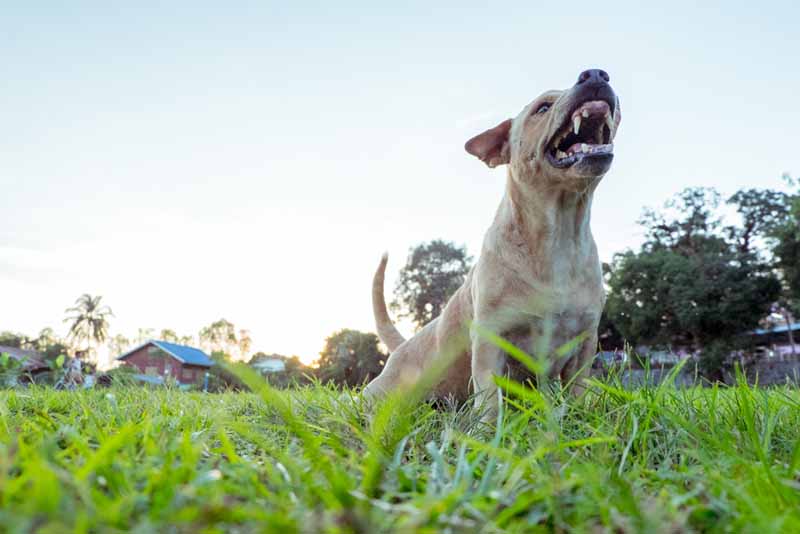 Los Angeles Dog Bite Injury Lawyers: California's Strict Liability Law
Under California's strict liability law, the dog owner is responsible for the damages his pet caused by biting and inflicting wounds on another person. This is regardless of whether the dog hurt or previously bit anyone or showed ferocious susceptibility.
The dog owner may also become liable even if his pet tries to attack and knocked someone over, although it didn't bite. The victim may fall and hit a hard object, causing fractures or head injury.
What Causes Dogs to Attack or Bite?
Dogs will attack or bite for several reasons, regardless of their size, age, or breed. Biting is their way of responding to something. So why do dogs attack or bite? Here's why:
Fear or agitation is one of the main reasons why dogs bite. They feel that they are in danger and will bite to protect or defend something that is precious to them. It may include their food, toys, or their puppies.
Another reason why dogs bite is because they don't feel well. They can be suffering from illness or excruciating injury and want to be left alone.
Moreover, they might gnaw and bite while playing because of too much excitement. They didn't know that this kind of behavior can be dangerous to people, especially young children.
What Kind of Injuries Do Victims Sustain From Dog Bites?
It's important to determine what kind of injury or injuries the victim sustained from a dog bite. This is going to be the basis for the type and amount of compensation you will get as a victim, based on the severity of the injury you suffered. Dog bite injuries may include:
Nerve damage
Dismemberment
Superficial abrasions
Concussions or other traumatic brain injuries
Lacerations that can lead to blood loss
Puncture wounds
Infections due to rabies
Bite wounds
Disfigurement and scarring
However, not all injuries are physical. Victims can also suffer from extreme pain, fear of dogs (Cynophobia), or post-traumatic stress disorder (PTSD)
What Damages Can You Recover from a Dog Bite Injury?
A dog bite victim may sustain minor to severe injuries. Whether it's a minor one, it's crucial that you get immediate medical attention. Legal damages you can recover include:
Medical bills
Lost salaries
Loss of earning capacity
Property damage, such as phone, watch, or eyeglasses
Emotional distress
Pain and suffering
If you or a loved one is a dog bite victim, you have the right to recover damages. You can file a lawsuit against the pet owner or dog handlers for their negligence. There are some cases when the dog owner's insurance company will cover the damages caused by the animal.
How Much is the Value of Your Case?
Each case differs from others and there's no specific limit to the amount a dog bite victim may get. Usually, dog bite cases are roughly worth $50,000. In case of severe injuries, the amount becomes higher.
Hiring the best trial Los Angeles dog bite injury from LA Injury Group can maximize your compensation for a higher settlement. Moreover, you will have someone skilled and aggressive enough to fight for your rights and defend you from the insurance company
California Statute of Limitations for Dog Bite Claims
The statute of limitations for dog bite victims in California is two years where strict liability usually applies. As a victim, you can benefit from the state's pure comparative negligence law. It means that any compensation for the injury will be lessened by a percentage equivalent to the victim's share of fault. This remains unchanged even if the victim was largely to blame.
Bitten by a Dog? Contact LA Injury Group for Legal Help
If you or a loved one suffer injuries from a dog bite, contact LA Injury Group to find out if you have a case. You can count on our best trial Los Angeles animal or dog bite injury attorney to help with your case. We're here to protect and defend you from the insurance company's challenges to dispute your rightful compensation.  
Call (818) 240-1800 and schedule a free evaluation of your case. You can also email us. We work on a contingency fee basis.