In California, getting injured from a slip and fall accident could be a reason to file a premises liability claim. However, you need to prove the negligence of the property that caused your injury. The Centers for Disease Control and Prevention (CDC) data suggests that 1 out of 5 people who have a slip and fall accident suffer intense injuries. If you or a loved one sustains an injury because of someone else's negligence, you may be eligible to get compensation by filing a personal injury lawsuit. Contact a law firm with an excellent track record and have first-rate slip and fall accident lawyers in LA to help you.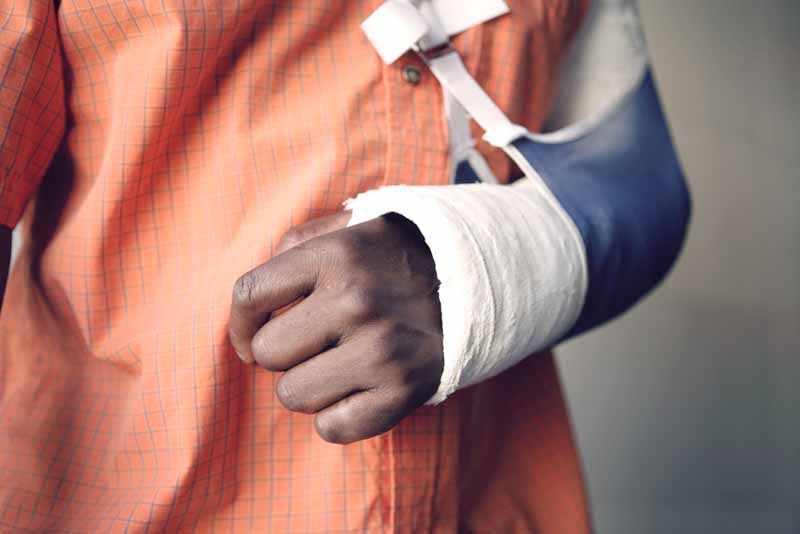 Certain Conditions that Can Make You Possibly Fall
According to the CDC, certain conditions can make you fall. It includes:
Vitamin D deficiency

Lower body weakness

Vision problems

Hazards such as broken steps, throw rugs, liquids

Foot pain or unsuitable footwear

Medications such as sedatives, tranquilizers, or antidepressants

Difficulties with walking and balance
No matter how a slip and fall happens, it can lead to serious injury or even death in some cases. Some of the most common slip and fall injuries include:
Demonstrating Fault in Slip and Fall Cases
Nearly all slip and fall cases that transpire outside the workplace require the victim to prove that the property owner was reckless. Proving the property owner's negligence enables the victim to file a claim to recover damages. It means that the property or landowner failed to provide reasonable care in maintaining the premises rationally safe. Also, it may be that he neglects to warn people of the known or recognizable hazards.
Slip and fall cases can become complicated sometimes. These circumstances usually need a comprehensive investigation to identify if the defendant acted reasonably. Working with an expert slip and fall accident law to help you prove the defendant's negligence.
Slip and Fall in the Workplace
If your slip and fall injury is work-related, you can file a workers' compensation claim. A workers' compensation is a no-fault insurance system designed to help workers recover damages irrespective of whose fault it was.
To acquire workers' compensation, you have to file a claim and prove the following:
The injury happened while working

The California workers' compensation laws cover the injury

You didn't deliberately cause your injury

The injury occurred not because of your medication or alcohol intake
Slip and Fall Challenges from Insurance Company
When filing a claim, don't expect the insurance company to empathize with you. They won't be happy paying a victim for his medical expenses or lost wages because of an injury. The common challenge they will against you include:
The victim (plaintiff) was trespassing

The dangerous situation was evident

The victim didn't pay attention to where he was walking (texting or playing games on the phone)

Didn't pay heed to warning signs, such as "wet floor" or "no running"
What Damages Can You Recover from a Slip and Fall Injury in California?
A broken arm that resulted from a slip and fall accident can qualify you for compensation as long as you were able to prove the negligence of the property or landowner. You can recover damages for:
Medical Treatment
Medical expenses are always included among the recoverable damages a worker or private person can get from a slip and fall accident. It covers past and future expenses for your medication, doctor's visits, and the necessary surgery or cast for fractured or broken bones.
Lost Salaries or Wages
You will get reimbursement for the lost salaries during your time of healing. If not for other people's negligence, you would not miss work and continue earning.
Loss of Personal Property
You could be carrying something valuable during your fall, such as a phone or watch that cracked and malfunctioned. You could also get reimbursement for these personal properties.
Emotional Suffering
Emotional suffering compensates a victim for the injury's non-bodily effects. It includes nervousness, post-traumatic stress disorder, worry, or other mental conditions that develop after a trauma or injury.
Punitive Damages
These are damages that a jury awards to the victim to punish the defendant for his mischievous intention of causing harm to the victim. Also called "exemplary" damages, this is on top of the recoverable damages the victim may get.
Choose LA Injury Law Group for a Successful Case
Working with the right personal injury law firm like the LA Injury Group provides you with a higher chance of having a successful case. Our professional and competitive slip and fall accident lawyers are well-versed in California laws.
We provide our clients with the most appropriate help when and where they need it. It's in our best interest to help you recover fast and completely. We'll take care of the case for you and provide you with updates from time to time.
Contact LA Injury Group and speak with one of our compassionate and amiable slip and fall accident lawyers. Call us now at (818) 240-1800, and let's talk about your case at no cost. By the way, we are working on a contingency fee.