A bicyclist struck by a vehicle is the loser when an accident occurs. Due to the forceful impact of a larger vehicle, the bicycle cannot withstand the damage from the collision. The bicyclist is sure to suffer disastrous and life-threatening injuries. The car driver, on the other hand, is safe inside his vehicle without a single scratch. If you need help, our compassionate and expert bicycle accident Los Angeles lawyer at LA Injury Group can help you seek justice and compensation for the losses and damages you incurred in the accident. We can make the liable party pay for his negligence and even maximize your compensation to cover all your expenses from medical treatment to rehabilitation.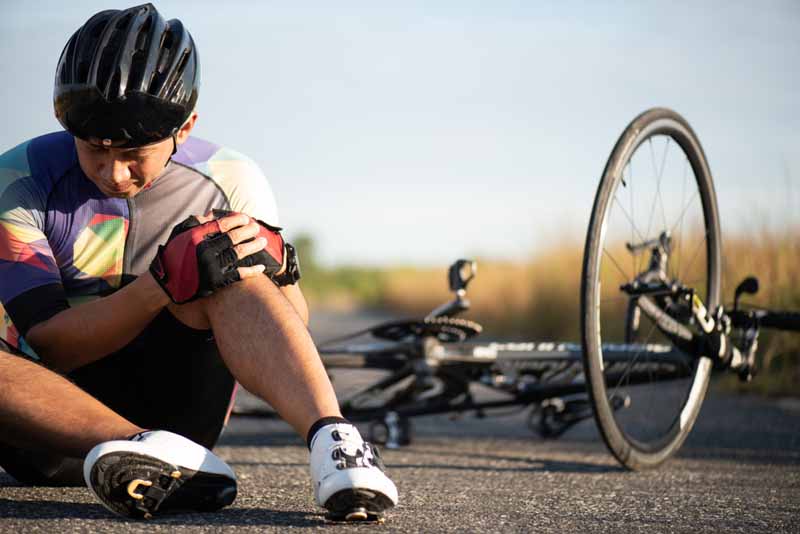 Bicycle Accident Los Angeles Lawyer: Bicycle Accident Statistics in Los Angeles
Because Los Angeles is always a busy city, many people became attracted to the place. It is a hub for different industries and draws people of all races to work here. People are always in a hurry, whether they're walking or riding a car or taxi when going to work. Others ride their bikes and face the danger of being hit by bigger vehicles. They are at risk of being struck by distracted, drunk, distracted, fatigued, especially negligent drivers.  
In 2020, LA recorded 10 fatalities and 1,369 injuries related to bicycle accidents, according to California's Transportation Injury Mapping System (TIMS). For the past several years, 2015 was the year with the highest number of bicycle accidents involving 2,145 injured victims. In 2018, 22 people lost their lives because of the misfortune.
If you or a loved one is a victim of a bicycle accident, the LA Injury Group will be there to help you file a claim against those who caused you harm and contributed to your injury.  
Most Common Bicycle Accident Injuries  
The bicyclist is the most hurt in a bicycle accident because he has no protection against the impact of the collision. The vehicle driver, on the other hand, is safe inside his car, unscathed. If you suffer injuries from a bicycle accident, the LA Injury Group will help you file a claim against the defendant who caused you any of the following injuries:
Bicycle injuries are usually dreadful and permanent. Survivors often have to deal with the aftermaths of the accident for as long as they live. Victims may also suffer from physical and emotional distress from the trauma. Work with the compassionate but aggressive bicycle accident Los Angeles lawyers of the LA Injury Group to ensure you'll get the compensation you deserve.
Who is Liable in a Bicycle Accident?
To secure compensation, you need to prove negligence. Then, who is liable for the bicycle accident? You don't have to admit it was your fault or the driver. Our LA Injury Group bicycle accident lawyers can help you prove the negligent party. We'll investigate, gather information and pieces of evidence to identify the at-fault person. 
We can also check if there's a third party that caused the crash. Doing so can increase your odds of getting additional compensation enough to pay medical bills and other expenses. 
What Kind of Compensation Can You Get from a Bicycle Accident?
Recovering damages from a bicycle accident is easier than you think. Insurance companies will give you a hard time getting compensation. Generally, they would deny a claim and will do everything to contest it. But, when you have a skilled LA Injury Group lawyer by your side, everything will be different. The claims adjuster won't think twice to give what you are qualified for. If they won't cooperate, we'll bring the case to court if necessary.
Here are some of the compensation you can get from a bicycle accident:
Medical Expenses
Medical expenses include past and future expenditures for your medical treatment. It includes prescription drugs, rehabilitation therapy, hospitalization, and doctor bills. 
Lost Salaries
When you're seriously hurt in a bicycle accident, you won't be able to work. You need to stay in the hospital for treatment and recovery. You're not yet sure if you can still go back to work, and if you still can, when will that be. The salaries you lost include the past, current, and future earnings.
Pain and Suffering
The court may award pain and suffering damages if you have sustained and possibly continue to suffer some degree of mental or physical pain or trauma.
Why Work with the LA Injury Group?
LA Injury Group is a reputable law firm that protects the legal rights of victims since 2005. We have recovered more than $26 million dollars in damages for our different injured clients across California. We will do the same thing for you.
We'll be your best ally and confidant to assist you throughout the legal proceeding. At the same time, we have the most effective bicycle accident Los Angeles lawyer. Our law firm works on a contingency fee basis, so you don't have to worry paying us upfront. You can reach us at (818) 240-1800. Call us today and let's talk about your case at no obligation.