With so many different attorneys to choose from, we're always grateful when people come to us. We understand how difficult life can be after you've been injured. This is a critical time in your life when you have to do what you can to get the most compensation possible for your injuries. Here at the LA Injury Group, we do everything we can for our clients to have the most positive outcome possible. We know that you have options in finding a Los Angeles injury attorney. There are certain qualifications that set us apart from the rest.
A Los Angeles Injury Attorney Who Stands Up for You
The most important quality to look for in an attorney is one that will file a lawsuit and take your case to court. That might sound strange to some. "Why wouldn't an attorney take my case to court? Isn't that what a Los Angeles injury attorney does?" is a question we're often asked. Well, not necessarily. In fact, all too often, attorneys in this city do exactly the opposite of that: they instead just negotiate with the insurance company and take a settlement, if they negotiate at all.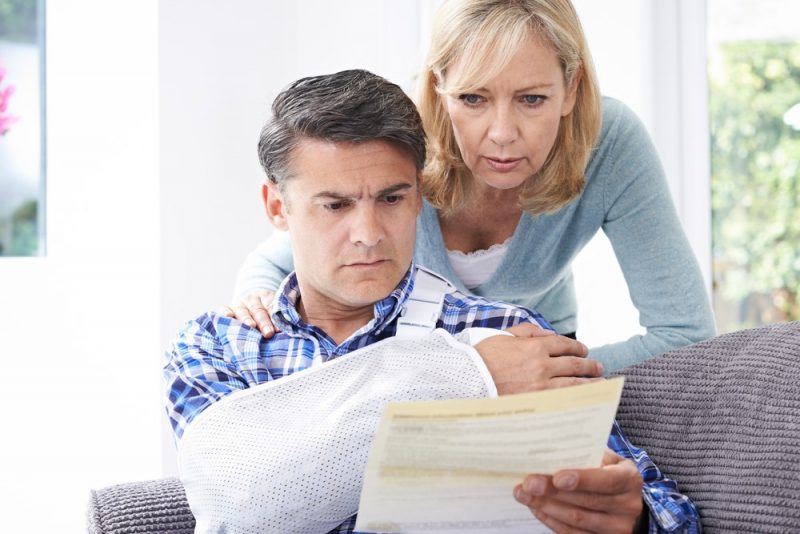 See, unfortunately, too many attorneys in this town are just interested in making money. The sad truth is that people are injured all the time. In a city of millions, there are always going to be personal injuries that occur. So, many law firms will take an injured party's case, and tell them: "we'll do everything for you, we'll fight till the end, we'll get you everything you deserve," and so forth.
Then, the law firm reaches out to the insurance company, and basically does the exact opposite of that. The insurance company will make a settlement offer, and the law firm will take it. They won't examine it to see if it's the best deal that they could've gotten for the client. They won't turn it down for a better one, and they certainly won't push the insurance company to go to court. No, they'll just take the first deal from the insurance company (whether it's a good one or not) and then tell the injured party: "well, it's the best we could do for you." Here at the LA Injury Group, we do the exact opposite of that.
How We Operate
We file a lawsuit. We'll take your case to court if we have to. That way, the insurance company knows that we mean business. They understand immediately that we won't just take the first deal they offer, or often, even the 3rd or 4th. If they offer us a deal that we don't feel is the best possible offer that our client deserves, we'll turn it down. Instead of just taking the scraps that they offer us, we'll make sure that we fight for the best deal for our client.
We don't see our clients just as another paycheck to be cashed. We know how important your case is, and we treat it accordingly. So, just because the insurance company has made an offer, that doesn't make it a good one. We won't be swayed by their negotiations, but rather, we stand firm and make sure that we don't accept a deal until we're sure it's the right one for you.
A Good Settlement for Our Clients
By that same token, we'll take a settlement if it is the right one for our clients, sure. See, the insurance companies know that they don't want to take us to court. They understand that if they do so, they stand a strong chance of losing. Our record in court speaks for itself. That allows us a certain leeway when the insurance company tries to negotiate with us. They understand that they have a ticking clock, essentially a deadline they have to offer a good deal by. If they don't, then they'll know that they have to deal with us in court, and they certainly don't want that.
For many of our clients, we keep them aware of what's happening in their case. They want to know what deals have been offered, what we've turned down, how the case is going, and so forth. We're always glad to talk to our clients, and do everything in our power to keep communication open. We've found that the more clients know about the progress of their case, the better decisions they can make for themselves.
Beyond the Settlement
In the personal injury cases we take, the people who have been injured have been done wrong. Negligence and/or malice has caused them to be hurt, and something has to be done. That's part of the reason why it's so important we don't just take the initial settlement that's offered to us. It's a way of showing that this behavior has to change, to keep this same thing from happening to someone else in the future.
To use an example, imagine that you've been injured in a store. You were walking down the stairs, the owner of the store did not perform the proper maintenance on the stairs, and so you were hurt. You were rather seriously injured, and need plenty of compensation for medical bills, rehab, and more. If we just take the first settlement from the other side, then maybe you'd be able to pay your medical bills, possibly. However, the other side wouldn't learn anything. It wouldn't really cause them to fix their stairs, or do the right kind of upkeep that could keep this from happening in the future to someone else.
However, if we file a lawsuit against them, that could get them to change their behavior. Now, they understand that they can't just pay someone off who got hurt. They have to go through this entire process, which could cause them to lose even more money in the future. Your bills can be taken care of, and ultimately, you could receive even more compensation. Suddenly, this is so much more than just a "slap on the wrist." It's something that we don't see enough in the world: accountability.
A Focused Los Angeles Injury Attorney
The name of our law firm is the "LA Injury Group." The keyword here is "injury." We handle personal injury cases. It might seem like you'd want an attorney who is a "jack of all trades" and handles many different kinds of cases, but often, such an attorney isn't the best choice for someone who's been injured. Those kinds of attorneys, while highly intelligent, don't have years of experience in personal injury law.
Our attorneys, on the other hand, work exclusively with injured plaintiffs. That means that we focus on injured plaintiffs and injured plaintiffs alone. We know essentially everything there is to know about personal injury law. So, we can put that experience to work in your case. Instead of getting someone who's only "dabbling" in personal injury law, or struggling to remember exactly what they were taught in law school, you can get someone who's a true expert, who's been living in it for years.
We know how important your time is. After you've been injured in an accident, it can seem like every second is a struggle. That's why we make the free phone call consultation as easy as possible. When you call us, simply tell us the basic facts of what occurred as well as the parties involved, Then, give us the name and policy number of any drivers. Should you have any photos, we'd love to get those, too. A personal injury case is extremely difficult. When you hire the right Los Angeles injury attorney, you can worry less about it and put more of your focus where it belongs: on your recovery. You can reach out to us today by calling the LA Injury Group at (818) 240-1800.