"So, as my attorney, what do you want me to do?" That's a question we get all the time. At the LA Injury Group, we do everything that we can to help your case. From the moment we take your case, our sole focus is making sure that you receive all of the compensation you deserve for your injuries. There are certain small actions that you can take which can make it more likely that you get the compensation you should. Contacting a Los Angeles injury lawyer from our firm is always the first step.
Hire a Los Angeles Injury Lawyer Quickly
This may seem like obvious advice, but there are those who want to keep you from doing so. Chief among them: employees of the insurance companies. An adjuster from an insurance company doesn't want you to hire a Los Angeles injury lawyer. They want to be able to get you to sign the first deal they offer you without you giving it to a legal professional. That way, they can get you to accept less money than you deserve.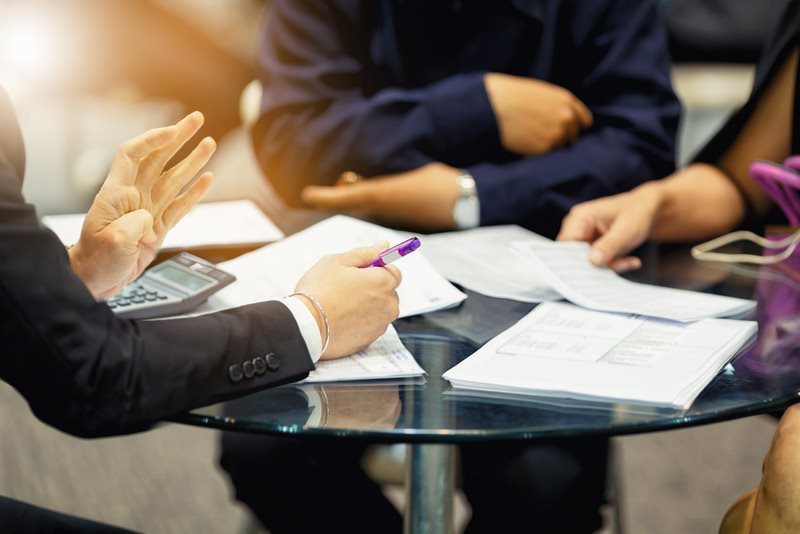 Besides, you have to file a personal injury claim by a certain time. In our state of California, you have two years from the injury to file for personal injury and wrongful death. Two years may sound like a long time, but it really isn't. That's especially true when you think about all of the things that you have to deal with in the wake of a personal injury and wrongful death claim. The sooner you can file this claim, the better.
The consequences of not filing the claim in that period of time are high. If you don't, then even a valid claim could be denied. Suffering a grievous personal injury or the loss of a loved one and being unable to receive compensation for it is too devastating to think about. When you believe you have a case, it's always worth it to reach out to us sooner instead of later. There's no downside to contacting us for a free consultation to go over your case.
What Filing Earlier Gets You
Filing a claim earlier essentially "gets you in the game," so to speak. It means that we'll be able to join the case that much faster, which can get us on an equal footing with the other side that much quicker. The other side of the case hasn't been wondering "are we going to file or we are not going to file?" They've already collected their evidence, they've already gotten everything together for their case. If you wait, (even within the period of two years) then you can make it a bit harder on your Los Angeles injury lawyer to collect evidence, that kind of thing.
To use an example, say that you're injured in a car accident. The accident was the other person's fault, and you were injured on account of their actions. The other side has already collected their evidence. If you wait too long to reach out to us, then some of the evidence might have already dissipated. If it was a car accident, then there might have been debris, broken tree limbs, damage to a building, that kind of thing. That could be crucial evidence in proving who was at fault.
But, after waiting a while, that evidence could disappear. The walls could have been replaced, damaged trees could've been cleared away. Even skidmarks, showing that you had slammed on the brakes when the other person ran a stop sign, could disappear. Many times, these cases hinge on eyewitnesses. However, people's lives change - they could move, they could go to another area, where it's impossible to reach them. Contacting the LA Injury Group quickly is a great way to help your case in a variety of ways. It keeps the other side from getting a head start.
Document Your Injury
You've heard the phrase "a picture is worth a thousand words." that's certainly true in personal injury cases. You can testify about your injuries, which is compelling, honest and real. However, getting pictures and photographic evidence can help quite a bit, too. We always recommend that, if possible, injured parties take pictures of their injuries, what lead to their injuries, and more. That's the kind of evidence that we can always use.
For example, if you were injured in a car accident, it's always good to get as many pictures as possible. You never know which pictures are going to have the best, most compelling evidence which shows that the accident was the fault of the other person. Obviously, you want to use reason here. If you're too injured after an accident, it makes sense that you didn't whip out your phone and start taking pictures. Once you've gotten to safety or you're otherwise capable of doing so, it makes sense to get as many pictures of the accident as possible.
This also extends to your injury itself. Take pictures of yourself as you recover in the hospital, or at home. If you can't do it, there's nothing wrong with having someone you trust take the pictures. Documenting your injuries at every step of the way can't necessarily hurt. It could be just the piece of evidence which shows just how difficult your injuries have been. When the other side tries all their little tricks of saying that you weren't that hurt, or you're exaggerating your injuries, we'll be able to bring this evidence out which shows just how difficult your injuries really were.
Be Careful About Social Media
Social media is always, well, social. When you've suffered a personal injury, you have to realize that the other side is always monitoring your social media, looking for something that they can use. They want to turn your own words against you, getting you to say or do something that could potentially lower your just compensation. You might even give them an opportunity to do so without realizing it.
For example, imagine that you hurt your arm in a car accident. The other side was clearly at fault, the negotiations are ongoing, and you're rehabbing at home. After a month or so, you start to feel better than you did previously. The people in your life who care about you want to celebrate this, because you've been through such a tough time. So, you go out to a local bar for a party. It's so much fun! You haven't gotten to do something like this in ages.
However, the next day you wake up, and find that someone from the party took a picture of you with arms upraised. It didn't mean anything (maybe you'd had a drink, perhaps your sports team had scored, maybe you were giving someone a high five) and yet, it can look like you were exaggerating your injuries. It's just one second of one moment in time, but it can make a big difference in your case. It pays to be as careful about social media as possible.
A Los Angeles Injury Lawyer that's Ready to Help
Here at the LA Injury Group, we're always glad to have a phone consultation with prospective clients. This consultation is always free. To make it as easy as possible, just be ready with the basic facts, the relevant parties, and any pictures you might have of your injuries, the case, or anything like that. We can take it from there. To set up this consultation and see how we can help, give us a call at (818) 240-1800.