Saying that a "wrongful death lawyer in Los Angeles CA is someone you can rely on" is one of those hoary attorney cliches. It's right up there with "will fight for you" or similar phrasing. However, when you are in an accident, it's important to have an attorney you can rely on. Of course, in this context, it means many different things to be able to "rely" on a certain attorney. Here at the LA Injury Group, our wrongful death attorneys are as reliable as can be. 
A Wrongful Death Lawyer in Los Angeles CA you Can Rely on to Be Honest With You 
Anyone who tries to sugarcoat this experience, to make it seem less difficult than it is, is someone who probably can't be relied upon. Once you've lost a loved one through the negligence or recklessness of someone else, it can be difficult to know exactly what to trust about your case. You're probably dealing with someone from the insurance company. They can tell you all sorts of wonderful things, but precious few of them will be true. After all, the claims adjuster from the insurance company is, well, from the insurance company, so you have to be careful with them. They have the insurance company's best interests at heart, not yours, so they're actually the opposite of reliable. 
At the LA Injury Group, we've been helping people through injury cases for a long time. We can draw upon that experience to let you know how your case is going to go. For example, say your loved one passes away due the negligence of a store owner. The insurance company has a very clear idea of how much your claim is worth. That's not to say that your situation isn't entirely unique to you, it's just that they've seen so many they can have some idea as to what it's worth. Their job, then, is to get you to accept less than what that number is, to take less than your claim is worth. 
By that same token, here at the LA Injury Group, we know what your claim is worth, too. Our goal, of course, is the exact opposite of the insurance company's: we want you to get everything your claim is worth. We want you to be able to get all of that compensation and then some.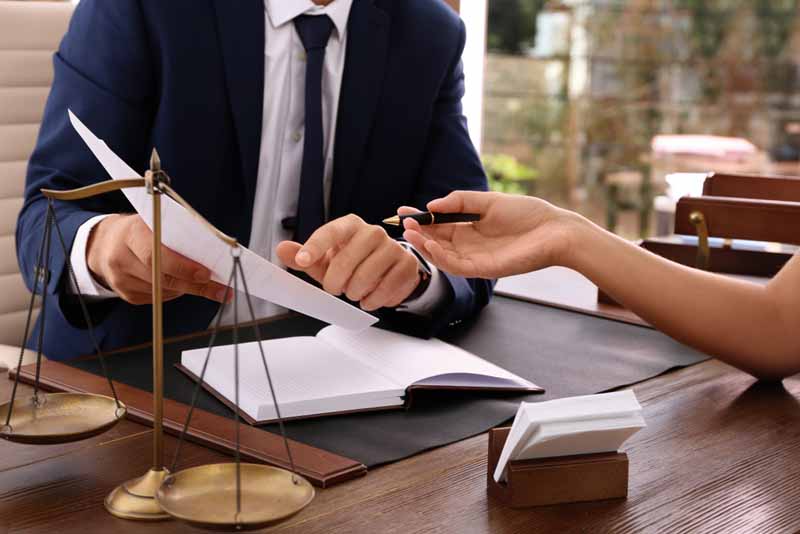 Attorneys you Can Rely on to Keep You Informed 
Too many attorneys just kind of see their clients as checks waiting to be cashed. So, when it comes time to negotiate, they just take whatever deal the other side offers. That way, the attorneys don't have to work too hard, they can just take that deal and move on with their lives. Really, the only work they put it in is convincing their clients "that's the best deal you could have gotten." That's, quite obviously,  not reliable at all. 
Here, we do the opposite of that. We keep going until you get what you deserve. One way you can hold us to account on that: we stay in contact with you. We don't disappear, going "radio silent," so to speak, thus blocking you out of what's happened. We're accessible. When you reach out to us, whether through phone calls or in some other way, we'll get back to you. Then, we'll tell you exactly what's going on in your case as well as why. 
That way, you're always involved with the proceedings. You're always informed. We've found over the years that the most informed clients are the ones who are the most likely to make the best decisions going forward. We see it as part of our obligation to you: giving you everything you need to be successful. 
Reliable Experience 
To use another cliche, this isn't our "first rodeo." We've been assisting regular people in taking on the insurance companies and others for a long time. So, we know how to put together the most compelling case for you. From the initial investigation through the negotiation, as well as into court or even appeal if necessary. We do everything in our power to make sure that you receive all of the compensation that you deserve. 
It's not easy getting started with a wrongful death attorney, we understand that. That's why we make the entire process as easy as possible. When you're ready, you can reach out to us through phone call or email. For a free, no risk consultation with the LA Injury Group: (818) 240-1800.