Losing a loved one is one of the most difficult experiences that a person ever goes through. Losing someone through the negligence, recklessness, or malice of another can make that experience all the more difficult. When that occurs, it can be possible to receive some kind of compensation for their death. Obviously, no amount of money or restitution can make up for the loss of a loved one, nor can it lessen the pain. What it can do is to help with the costs of a funeral, a fresh start, and more. That's just one of the ways that a wrongful death attorney from the LA Injury Group wrongful death lawyers can help. 
Wrongful Death Attorney: Responsibility and Reckoning 
Again, and it really can't be said enough, there is no amount of financial restitution that ever gets anywhere close to making up for the loss of a human being. What these cases can do, however, is to force someone to take responsibility for their actions. Instead of letting them just "get by" with it, without having to face anything, they will have to pay up. In hopes of them changing their behavior for good. 
To use a common example, most people would be absolutely stunned by how many folks are seriously injured by slip and fall accidents in retail locations. Today, in many stores of all kinds, there are multiple floors, which can mean staircases, escalators, and similar structures. Store owners have a responsibility to make sure that these are clean, well-maintained, and as safe as possible. Failing all of that, they certainly have a duty to make sure these aren't a health threat. But, all too often, store owners don't do that. They simply let things go, don't check, and then these stairs present a true danger. 
Sometimes, shoppers fall down these stairs. Maybe they slip, perhaps the railing is weak or not bolted down - there are millions of ways that a person can fall. Usually, when they fall, it's a slight injury, or it's one that falls under the category of "slip and fall accident," in which case we can represent them to receive compensation for their medical bills, any potential rehab, lost time at work, and more. Sometimes, however, the fall proves to be fatal. Then, it becomes a wrongful death case.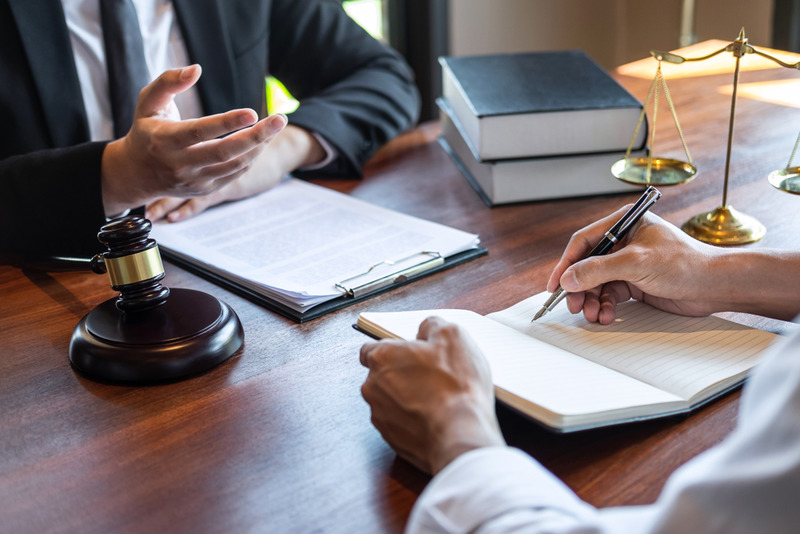 What the Compensation Can Help With 
Continuing with the above example, when we win compensation for our clients in this kind of case. Maybe the store owner then goes back and fixes the staircase. Or, another possibility, they go out of business -- which is safer in the long run for others as well. That way, this person who couldn't maintain their stairs to a safe, appropriate level isn't able to cause harm to shoppers or others anymore. 
There are so many difficult parts to losing someone in a wrongful death that it's impossible to list them all in a book, let alone a blog. However, some of the parts that tend to blindside our customers more than others are how many bills they end having to pay. Most people don't realize how expensive the wrongful death of a loved one can be. The funeral, the burial, any medical bills that they may have incurred while they were being treated, and so forth. These are the kinds of expenses that, as no one expected them, no one budgeted for them. This compensation can help to offset if not cover these, to make an awful period just a bit easier. 
Experienced Wrongful Death Attorney
Over the years, we've helped so many to claim compensation due to a loved one's wrongful death. We can now put that same experience to use for your case. We've seen all of the tricks and traps that attorneys for the other side try to pull in these kinds of cases. Whereas the other side, particularly if they're insurance companies and the like, have essentially limitless resources, we know that our clients typically don't. Fortunately, we do. So, we can go "toe to toe" with them, so to speak, in this kind of case. We can match the insurance companies and others, so that we can stand up for you right. 
We don't want to give you the idea that the only kinds of compensation you can get are for the bills your loved one may have accrued. There are actually many different kinds of damages that the surviving member of a loved one can receive. Every wrongful death case is different. The kinds of damages that one person may be able to receive could be entirely different from the ones that you will. If you believe that you have a case, we suggest you reach out to us. We can schedule a free consultation with you and see how we can help: (818) 240-1800.