Suffering an injury from an accident due to someone else's negligence will forever change your life. You will not only deal with financial expenses for current and future medical bills but losses as well. Besides, you're not certain whether you can get back to work or not. Hiring a trustworthy LA personal injury attorney is your last resort to recover the damages.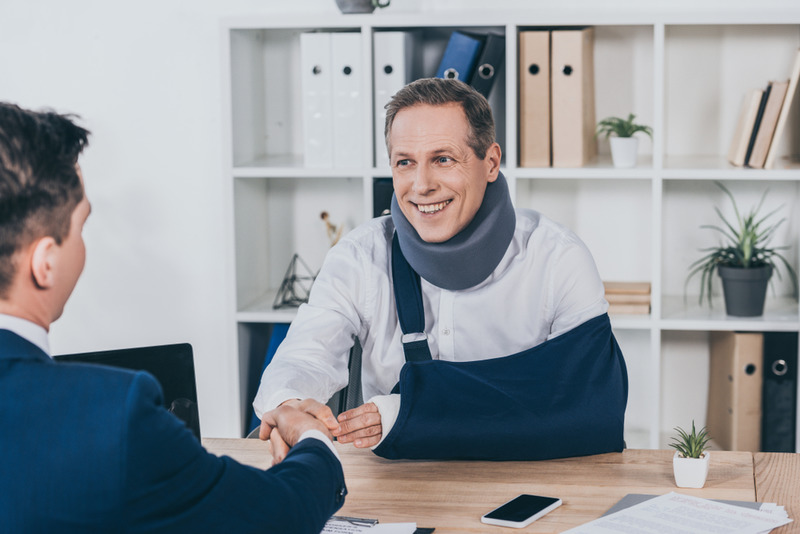 How a Trustworthy LA Personal Injury Attorney Can Help You Recover Damages
Many injured victims ask the same question, especially if insurance companies already offered a settlement. That is one of the few reasons why you need a trustworthy Los Angeles personal injury attorney by your side. You must understand that profit is more important for insurance companies than your well-being. It's always business for them, that's why they pay victims with the least amount as much as possible. If you're unlucky, you won't get even a single penny when they refuse to pay your claim. 
A trustworthy LA personal injury attorney can help you with the following:
Determine all possible liable parties 

Conclude if you have a claim

Figure out the worth of your claim

Gather pieces of evidence to support your claim

Communicate and deal with claims adjusters on your behalf

Bring forward a personal injury lawsuit on your behalf

Represent you during a court trial 
The attorney you chose has particular ways to handle your case. In most instances, insurance companies have the inclination to settle the case out of court. This happens only when they learned that the injured victim has a legal representative who is willing to fight for his right. 
Finding the Right Los Angeles Personal Injury Lawyer to Handle Your Case
You'll be wondering, how on earth will you find a trustworthy LA injury attorney to handle your case. With so many personal injury attorneys, how will you start searching for the right one? Don't worry, because below are the many ways you can find what you're looking for. 
The word of mouth remains to be a powerful tool when you want to seek something that is reliable and reputable. You can ask your friends or family for referrals who represented them previously. 

Most personal injury attorneys work on a contingency basis. However, it's still necessary to discuss the fees you need to pay. A trustworthy LA personal injury attorney values transparency and it's best to discuss with him any upfront fees. Make sure that you make it clear so that both of you are on the same page. 

Do some online research. You can search personal injury attorneys in your area and check their background. You'll know if they have a license to handle a case, what is the success rate, and how long they have been in the practice.  

You'll know if the personal injury attorney is compassionate. You can feel if he really cares about your welfare. Some attorneys are more concerned about the value of your claim rather than making better decisions to benefits their clients. Trust your intuition and if it doesn't feel right, continue searching for the right one. 

Determine the level of the attorney's training. It's alright to ask the level of their training including their legal experience.  

Ask the personal injury attorney they will personally handle your case. Make sure to confirm if he's the one handling your case before hiring him.
You cannot trust and hire a personal injury attorney if he:
Lacks credibility for trying cases

Has poor client reviews

Appears like postulating or has no necessary skills or experience when asked how he will handle your case

Already knows a fast successful result even without knowing the facts of the case

Doesn't have fee agreements put into writing 
Damages You Can Recover with the Help of a Trustworthy LA Personal Injury Attorney 
The damage you may recover actually depends on the injury you sustained and the type of injury case you'll file. Current and future expenses for your injury's medical treatment are recoverable. It's also possible that you'll get compensation for emotional distress, lost previous and future wages, and pain and suffering. It may include inconveniences in life caused by your injury.
In other cases, eligible victims can recover punitive damages. The purpose is to penalize and discipline negligent parties for their intentional or reckless actions. An example of recoverable punitive damage is from a DUI case. With regards to car accidents, you may be also able to recover damages to your vehicle including its repair and non-usage.
Contact an LA Personal Injury Attorney
Your well-being means more to us. That's why our team of devoted personal injury attorneys at LA Injury Group makes sure that you'll get the compensation you deserve. We are transparent to our clients and help them walk through the process. Call us at (818) 240-1800 and we'll evaluate your case at no charge.