You might have acquired damages from your workplace, on the road, or somewhere else due to another party's negligence. It is understandable if you have plans of filing a personal injury lawsuit for your sustained injuries. However, doing so is not that easy and you need to talk with a top rated LA personal injury lawyer you can always count on.
The Los Angeles personal injury lawyer focuses on providing you assistance in seeking recovery for the damages you suffered because of an accident. They can help with your case in several ways. Maybe you are not sure whether to consult an LA personal injury lawyer or not. However, knowing how one can be an advantage to you when you need help. 
Personal injury cases are lawful disputes that set in when a victim suffered an injury or injuries due to an accident. Damages are the main reason why injured victims file a personal injury lawsuit.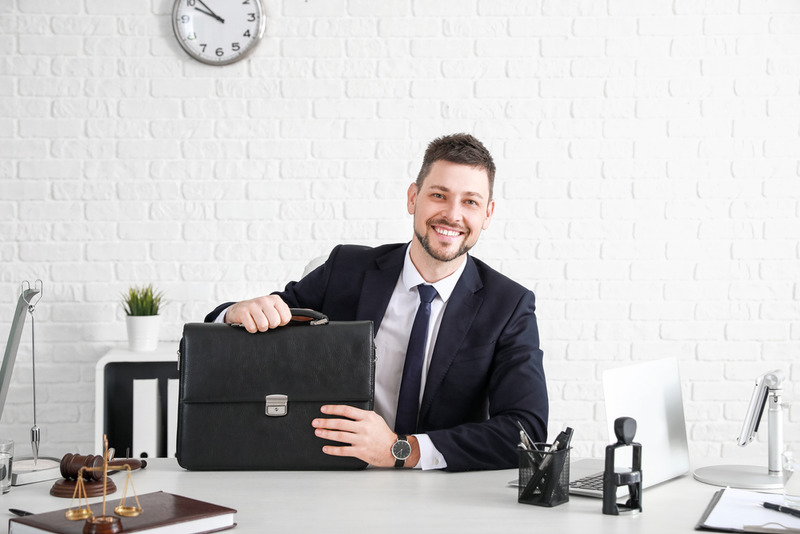 When Should You Hire a Top Rated LA Personal Injury Lawyer?
Just like any other state, California has records of specific types of accidents and injuries that generally require a personal injury lawyer. Hiring a top rated LA personal injury lawyer gives you better chances of getting a fair settlement. 
Check out the scenarios below to know when should you hire a skilled LA personal injury. Having one on your side protects you from unethical claims adjusters. 
You endured extensive or continuous impairing injuries. Severe injuries due to an accident can possibly lead to long-lasting care or even indefinite dysfunctions. A credible LA personal injury lawyer can estimate the worth of your injuries.
Additionally, you have to understand how your injuries will affect your earning capabilities over time. This is a complicated process and usually necessitates expert assistance. Hiring a brilliant LA personal injury lawyer can optimize your claim. He or she can seek all available sorts of compensation for your damages and other losses.
You experienced serious injuries. The amount of compensation that you will receive depends on the severity of your injuries. Insurance companies measure the seriousness of your injury depending on its type. They also calculate it based on the amount you paid for your medical expenditures including the period of your recovery. 
As the entirety of your possible compensation accumulates, it is possible that you will reach the protocol limits of the at-fault party's insurance guidelines. In a case like this, the insurance company might just be able to compensate you a part of what you deserve. This is one of the main reasons why you need to hire a notable LA personal injury lawyer.
There is an involvement of multiple parties or unclear liability. An accident that involves multiple parties necessitates the presence of a smart LA personal injury lawyer. In such cases, insurance companies tend to become very difficult to deal with. Due to the number of injured people, it is possible that not much settlement money to negotiate with. 
Moreover, you can be the question of insurance claims from other injured parties. It could reduce your settlement offer or even to nothing because of your contribution to the accident. Hiring a tough personal injury lawyer can help protect you from cross and counterclaims by other involved parties in the accident.
The insurance company denied your claim or embarks on bad faith insurance strategy. Most often than not, insurance companies provide a low-ball offer or worse, deny a claim. However, when you have legal representation, you will not experience this kind of treatment from claims adjusters. Below are examples of insurance companies' bad faith practices:
Opposing a claim and providing no significant reasons

Neglecting to coordinate an immediate and extensive investigation

Offering settlement that is less than what you truly deserve

Prolonging or discrediting claim decisions on claims or requests for endorsement for medical attention

Refusal to compensate a reasonable claim 

Making malevolent statements

Misquoting the law or policy information

Preferring insurance company profits over the injured victim's valid claim

Procrastination of compensation of a legitimate claim 

Rejecting rational requests for documentation
Kinds of Damages a Competent Los Angeles Personal Injury Lawyer Can Help You Recover
Your lawyer's responsibility is to help you collect damages for your recovery. Below are some of the damages that might entitle you to compensation:
Hire the Best LA Personal Injury Lawyer
Do you consider hiring a lawyer? LA Injury Group has a team of lawyers that will really work hard for you, fight for your rights, and takes care of your best interest. Reach out to us today and let us talk about your case. You have nothing to lose because we work on a contingency basis. Call (877) 678-4689 today for a free case evaluation.