A significant spine injury is one of the most life-altering ailments a person may suffer. The medical expenditures alone might easily approach a million dollars in some instances. Even after incurring such a financial burden, in many cases, the lives of spine injury victims and their families never return to the way they were before. Patients who have suffered a spinal cord injury may seek the compassionate spinal cord injury attorney in Los Angeles at the LA Law Group for assistance with immediate needs such as medical expenses. Clients with spine injuries often obtain the care they need without paying anything upfront due to our professional relationships with essential providers. In the long run, we assist families in adjusting to their new routine by seeking compensation and accountability for their spinal cord injuries.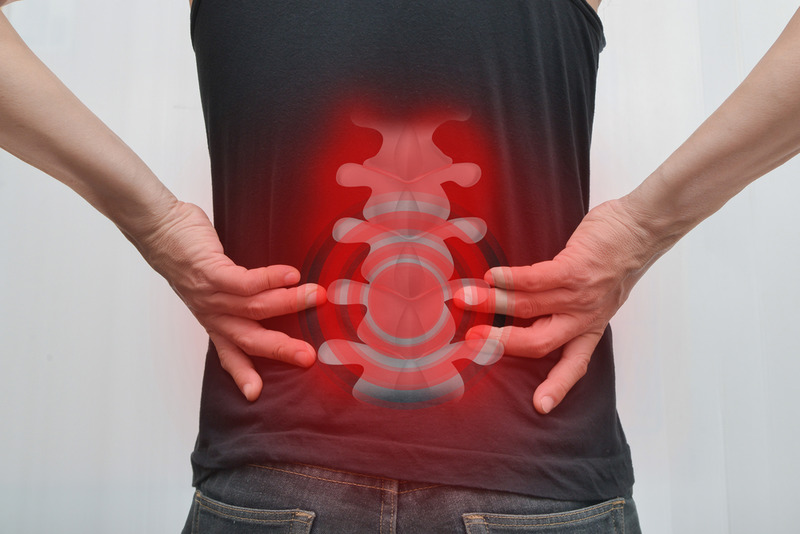 Los Angeles Spinal Cord Injury Attorney: What Are The Causes Of Spinal Cord Injury?
In California, motor vehicle incidents are almost certainly the most common cause of spinal cord injury. In particular, the quick, forceful motion often causes the spine to get out of alignment.
During the early stages of a spinal cord injury, the only sensation felt is a minor pain. Over time, broken vertebrae and other types of wounds become more painful. Only a doctor specializing in vehicle accident injuries can identify these kinds of injuries and take preventive measures. And only an experienced spinal cord injury attorney in Los Angeles can put spine injury victims in touch with the right medical professionals.
On the other hand, slip-and-fall victims are more likely to have spine injuries due to trauma. These victims often fall on their backs, which means that what may otherwise be a bone bruise is, instead, significant spinal damage.
Fall victims, particularly older ones, often suffer from pre-existing medical issues such as a bad back, making them more vulnerable to such accidents. Because of the eggshell skull rule, most people are entitled to total compensation in most cases.
Last, medical malpractice is responsible for specific spine injuries, which are caused mainly by misdiagnosis. Some individuals seek treatment from chiropractors in their local area after being involved in vehicle accidents or falling. Individuals in this category may or may not be able to detect spinal abnormalities correctly. Furthermore, as previously said, most of these injuries are simply uncomfortable, at least at the beginning of the healing process. To alleviate pain, many practitioners prescribe analgesics that only temporarily hide the underlying condition.
Spine Injury Claim For Damages
Ordinary negligence or negligence per se is involved in the majority of spine injury compensation cases. Economic losses, such as hospital expenses, and non-economic losses, such as suffering and pain, are often covered by available compensation.
A lack of care is the essence of ordinary negligence. Noncommercial drivers and property owners, for the most part, are under the responsibility of reasonable care. They must take precautions to prevent mishaps. As a result, drivers must be well-rested and maintain their attention on the road rather than on their gadgets. In addition, property owners must assess their properties to ensure no fall risks on the grounds.
In general, business operators and physicians are held to a more superior standard of care. Commercial drivers, particularly those who work for ride-hailing services such as Uber and taxis, serve as virtual insurance for the safety of passengers. Doctors often owe a fiduciary obligation to the people who entrust them with their health. They must put aside all other considerations and concentrate entirely on the patient's well-being.
In some instances, the law specifies that the standard of care must be followed. That is the premise of a claim for negligence per se. These types of claims are widespread in vehicle accident situations. Speeding, driving while inebriated and making an illegal turn are all examples of reckless driving. Tortfeasors (negligent drivers) may be held legally liable for damages if they break these safety regulations and cause a collision.
A large number of spine injury lawsuits incorporate allegations of third-party culpability. For example, if a commercial driver causes a crash, the employer may be responsible for damages resulting from the accident. Damage lawsuits involving a spinal cord injury or other catastrophic injury are particularly susceptible to third-party culpability arguments. There are many cases when individual drivers may not have adequate insurance coverage to offer reasonable compensation in these types of circumstances. Victims who are liable for the actions of others have a different route of restitution.
This similar notion, which is referred to as respondent superior, is also applicable in a large number of medical malpractice cases. Vicariously liable parties may be the only option to persuade hospitals and clinics to adjust their business practices and, as a result, avert future catastrophes.
Get Yourself A Skilled And Reliable Spinal Cord Injury Attorney In Los Angeles
Spine injury victims deserve and need considerable monetary recompense. If you or your family believe you have a valid spine injury claim to get, please do not hesitate to speak to an expert Los Angeles spinal cord injury attorney at the LA Injury Group.
For many years, LA Injury Group has been assisting injured workers, victims, and clients with a firm goal of protecting and maintaining their rights as well as their overall well-being. Over the years, the LA Injury Group has successfully handled innumerable cases, and they are committed to continuing to perform their utmost best work on behalf of those who have no voice and no means of protecting themselves. Going through a legal case is a harrowing experience, no matter what the reason for it is. As a result, you must surround yourself with the finest, who will always be at your side.
Allow this case to assist you in beginning the process of reconstructing your life and ensuring that you and your family are well taken care of far into the future. It is essential that you hire the services of an established spinal cord injury legal firm to obtain the compensation to which you are entitled. Visit our website to schedule online or call the LA Injury Group at (818) 240-1800 to learn more about our services.