Skilled wrongful death lawyer in LA: Most personal injury victims heal, at least, for the most part, given enough time and treatment. Even those who have suffered severe spine injuries are frequently able to resume their lives. However, wrongful death is not the same. These kinds of losses often have a half-life. The agony of defeat fades with time, but it never completely vanishes. To put it another way, there is always an empty seat at the table. There is no amount of money that can fully compensate for such a loss.
Regrettably, no judge or jury has the authority to turn back the clock and change the course of the past. However, the available compensation alleviates the survivors' grief and provides them with justice, precisely what the deceased person would have desired.
As a result, the LA Injury Law Group's zealous and skilled wrongful death lawyers in Los Angeles work tirelessly on behalf of survivors. We quickly assess your case and explain the legal options you can easily understand. Following that, we gather evidence to support your wrongful death claim. Finally, we will never give up fighting for you, both at the negotiating table and in court.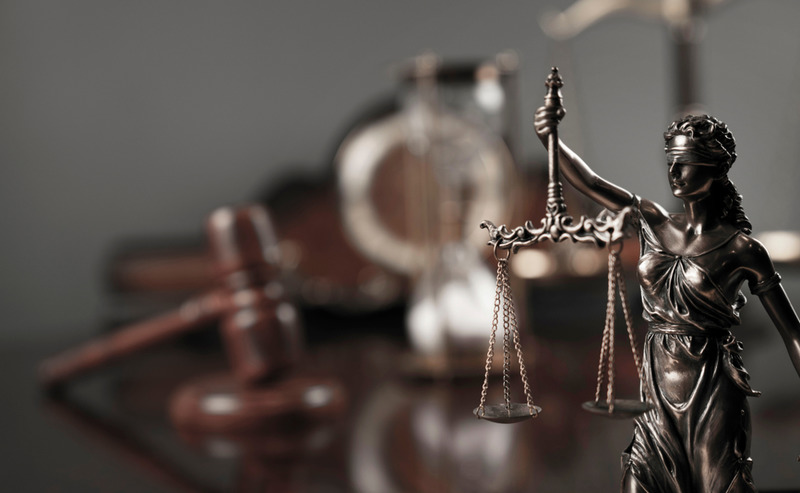 Skilled Wrongful Death Lawyer In LA: Negligence And Wrongful Death
Every year, tens of thousands of people are killed in so-called "accidental" deaths. Yet, for the most part, these incidents are not "accidental." Take into account the following:
Poisoning

: In the twenty-first century, the number of unintentional poisoning deaths, mostly from prescription drug overdoses, has risen dramatically. Typically, a crisis like this has multiple causes. Some doctors, for example, prescribe strong pain relievers to patients who do not require them. Furthermore, many transportation companies delivered drugs to retailers without interrogating them.

Falls

: Older people are especially vulnerable to fall injuries. Falls are one of the primary causes of injury-related death in people, especially the elderly over the age of 65, and the major source of injury-related death in the elderly over the age of 85.

Medical Errors

: Each year, thousands of people are misdiagnosed, with cancer being a prime example. This disease is often treatable if the patient is diagnosed promptly and correctly. Many doctors, however, believe that cancer is solely a result of poor lifestyle choices or a genetic predisposition. As a result, the rate of cancer misdiagnosis may reach 40%.

Accidents in Motor Vehicles:

Car accidents are the leading cause of injury-related death in most cases. More than 90% of these occurrences are the consequence of driver error. That driver error is frequently caused by impairment, such as fatigue, alcohol, or drug use. 
Full compensation is usually available in these cases, even if the victim had a pre-existing condition that contributed to their death. Tortfeasors (negligent actors) take victims as they find them, according to the eggshell skull rule. It makes no difference whether the victim had an eggshell skull or another physical flaw. The survivors are equally affected by the wrongful death. In most cases, a lawyer must demonstrate that the negligence aggravated the pre-existing condition rather than the other way around.
Wrongful Death Compensation Available
Fair compensation in wrongful death cases is frequently difficult to calculate because it includes future income and financial support. That is especially true if a small child drowned in a swimming pool.
In a California wrongful death action, future lost earnings are a component of economic damage. Funeral and burial expenses fall into this category as well.
Noneconomic damages are also obtainable because, as previously stated, economic losses are only part of the equation. Noneconomic wrongful death damages in California include the following losses:
Punitive damages are normally not available in California wrongful death actions under California law. They are, however, available in survivor claims, as detailed below.
Skilled Wrongful Death Lawyer In LA: Survivors Action In Los Angeles
The California Code of Civil Procedure authorizes survival actions in addition to wrongful death actions. Unlike wrongful death claims, survivorship actions do not compensate the deceased's family members for the losses described above. On the other hand, a survivorship action compensates the estate for the loss suffered by the deceased person before death. Among these losses are:
Medical expenses incurred as a result of the deceased's final illness or injury,

Property damage, as well as

Wages have been lost.
These kinds of claims are prevalent in medical negligence or medical malpractice, toxic exposure, and other types of prolonged death. Survivor actions are not usually possible after an event such as a car accident that kills the deceased person instantly.
In most cases, Los Angeles wrongful death lawyers combine these two claims into a single legal action filed in the same court. The claims, on the other hand, are distinct. In a survivorship action, for instance, the statute of limitations could be much shorter. As a result, it is critical to consult with a lawyer as soon as possible to obtain maximum compensation.
How Can Wrongful Death Lawyers From LA Injury Law Group Assist You?
The unfortunately timed death of a loved one is often heartbreaking. You could have long-term or short-term complications. The issue is whether you have the financial resources to deal with these problems. If not, a wrongful death lawyer in Los Angeles from LA Injury Law Group can help you get fair wrongful death compensation for your situation. LA Injury Law Group is more than just a law firm in Glendale that fights for its clients; they mainly aim to serve compassionately to ensure their clients' privileges and well-being are protected. Moreover, they have worked in the legal industry for a long time and have acquired enough expertise to explain how they can assist you.
LA Injury Law Group understands how you feel and what you're going through at the moment. The team of wrongful death lawyers in Los Angeles is here to help take some of the weight off your shoulders. Please speak with us, and our team of experienced wrongful death lawyers will listen and understand you. 
For more information and concerns about wrongful death cases, please visit or call the LA Injury Law Group hotline at (818) 240-1800, and we will evaluate your case at no cost. You will not be charged any legal fees unless we obtain the wrongful death compensation you deserve.