Perhaps the most common cliche that Los Angeles attorneys use is to say that they're "on your side." The idea is that this law firm is on your side when no one else is. Too often, attorneys say that they're on your side, but in the end, they take actions that prove the only side they're on is their own. Here at the LA Injury Group, we make sure to put you with a Los Angeles personal injury attorney who is really and truly on your side, who always answers your calls promptly, and can provide you with the kind of representation that you deserve. 
Los Angeles Personal Injury Attorney = Better than an Insurance Company 
When people think of groups that are "on their side," one they might think of is the insurance company. After all, this makes a kind of sense: you've been paying insurance companies for much of your life, so it's natural to think that they're on your side once you've been injured in some kind of accident. However, unfortunately, the opposite is true: the insurance company is on their side. Namely, they're on the side of "making as much money as possible for the insurance company while giving as little as possible to the people who have been injured." 
One way they do this is through the insurance adjuster. When the adjuster talks to you after you've been hurt in an accident, they might seem like the best friend you've ever had. They will be friendly, warm, and want to ask you all kinds of questions to see how you're doing. This is a rouse. It may seem human and genuine, but it's actually the opposite: they want to get you to say something on the record that can be used against you in your case. 
Perhaps the worst of their techniques is that they might try to get you to take an offer for less than your claim is worth. Insurance companies have, for the most part, been in this business for years. So, they have a very clear idea as to what every single claim is worth. That means that they know if they get you to take less for your claim than what you deserve. Then they'll have made money off of you. When they offer that first deal, it probably isn't worth it.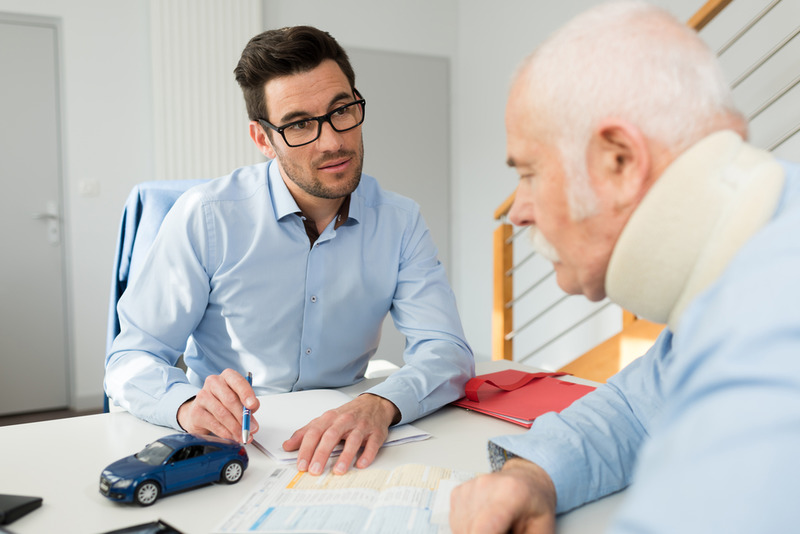 How Our Law Firm Can Simplify the Process
One clear way we can do so: by making it so that you don't have to deal with the insurance company. Once you've signed with us, you're done with having to deal with them. Instead, when they reach out to you, you can direct them to us. This can be done for forms and documents, too. That's why we always tell prospective clients: when the insurance company offers you something, let us know first. Then, we can let you know if it's a good idea or not. 
Often, that comes up in the context of that initial offer from the insurance company. Perhaps you are the one in several million, the first person that the insurance company is actually going to make a great offer to before you secure legal representation. But, the odds on that are not good. In all likelihood, all the insurance company is trying to do is pay you off, giving you a little bit of money. To make you feel good so that they don't have to worry about paying you more money later on. We can make sure that you get the money you deserve. 
The Resources and Experience to Take on Anyone 
Here at the LA Injury Group, we've been doing this for a long time. We've helped so many to secure absolutely everything they deserve for their personal injury or wrongful death claims. So, now we can put that experience to use for your case. Whether you or someone you love has been injured in an accident, we can figure out the best way to move forward with your case. On top of that experience, we also have the resources to go toe to toe with an insurance company, too. 
When it comes to resources, insurance companies are hard to match. After all, many of them are household names across the world, with offices all over. They can have any attorney, any investigator they want. However, we can match them. When you reach out to us, it gives us a chance to perform a full crash site investigation and so much more, so that you have your best chance at getting everything that you deserve. We know it's not always easy to reach out to an attorney after you've been injured in an accident. That's why we make it easy to schedule a free consultation with us. All you have to do is call (818) 240-1800.