Consumers buy products to eat, to make them feel better, and to make their tasks easier and faster. However, there are certain products that cause harm and injury the least we expect it. When you or your loved one suffers injury from using a defective product, speak with an expert LA product liability lawyer to help protect your rights, and for you to know your options. LA Injury Group is a law firm that specializes in personal injury cases including defective products. Call (818) 240-1800 for a FREE evaluation of your case.
What is Product Liability?
Product liability involves those who create or produce products available to consumers, and their accountability for any injuries those products made. This includes the manufacturers, distributors, suppliers, retailers, and others included in the chain of distribution.
The resulting claims, regardless if stated as negligence, breach of warranty, or strict liability, usually stem from either a manufacturing defect, a flaw in the design, or neglect to warn consumers regarding the risk associated with using the product.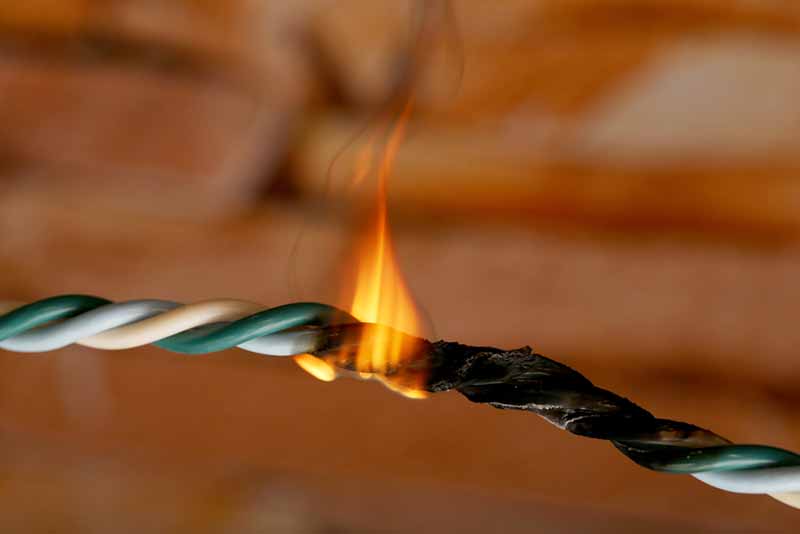 LA Product Liability Lawyer: California Products Liability Laws
According to California product liability law, those who are under the chain of distribution — designers, manufacturers, distributors, or retailers — are strictly liable for injuries caused by a particular product. This is regardless if that person or manufacturer wasn't necessarily reckless in causing the injury.
Strict liability in California imposes three types of product defects. These are:
Design defects occur prior to the manufacturing of the product due to not being tested appropriately, or having poor designs. Every produced item with flawed designs is a dangerous product. Examples include children's toys made of toxic materials or choking hazards and defective vehicles and their parts.
Manufacturing defects pertain to an inaccuracy in the product's design or production, making it defective. It means that the product strays from its purposive design, causing harm, injury, or even death to the user. Examples include contaminated medicines.
Warning defects make the manufacturer, supplier, or seller liable for insufficient warning labels or complete and clear instructions for using the product. Examples include prescription drugs and chemicals without proper labels and warnings.
Difference Between Defectively-Designed Products and Defectively-Manufactured Products
Defectively-designed products mean there's something wrong with the way a product has its design, affecting the whole line of products negatively. Defectively-manufactured products, on the other hand, mean that there's an error with the manufacturing process of the product.
Both types of cases need proof for you to be able to receive compensation. With the help of a knowledgeable Los Angeles product liability lawyer, you have better odds of receiving higher compensation.  
People or companies who manufacture dangerous products should take extra measures to reduce or lessen the harm that may emanate from them.
Based on the circumstances, it can involve the design or manufacture of the product, or just inspecting the product or issuing sufficient warning signs regarding its risks or hazards.
Strict Liability
Based on California law, when a product is riskier than it should be or it lacks appropriate warnings whoever designs, manufactures, or sells a flawed product becomes strictly liable for any injuries that culminate when the product is used in a sensibly probable way.
It includes food companies and restaurants that serve or distribute contaminated food products. This law also applies to drug manufacturers who sell fake or expired drugs, especially those that don't specify the right dosage or intake and side effects. The state requires manufacturing companies to foresee how the average consumer will use or misuse a certain product.
Four Elements in a California Product Liability Claim
Every type of product liability claim needs proof of various elements. However, as an injured victim to get compensation, you need to prove four elements.
The liable party designed, manufactured, distributed, or sold a particular faulty product
That product in question has a defect when it departed the manufacturing company, warehouse, or store
You utilized the product reasonably and as per instructions
You suffered harm and injury because of the defect in the product
Statute of Limitations for Filing Product Liability Claim
When you or a loved one is a victim of a defective product, you're eligible to file a claim. You have the right to use safe products, consume clean, fresh and bacteria-free foods, and take original, and not expired medicines.
Filing for a product liability claim is within two years from the date of the incident or from the date the victim died because of using a defective product.
Defenses to Claims Regarding Risky Products
While there are ways to prove negligence in a product liability lawsuit, there are also defenses the defendant may use against the plaintiff.
The defendant wasn't the one who designed, manufactured, distributed, or sold the faulty product
Something else caused the plaintiff's injuries
The plaintiff used the product in a way that was not reasonably foreseeable
The product was not defective
Someone else altered or repaired the product negligently
The plaintiff's negligence caused the injuries
The product was not defective at the time it left the defendant's possession
The plaintiff did not prove any injuries
Alternately, under the state's comparative fault law, the court can designate liability between the defendant, the plaintiff, and any third parties, reducing the plaintiff's compensation.
Get the Help You Need. Contact LA Injury Group Today.
If you or your loved one suffers severe injuries from using a faulty product even if you're following the instructions accurately, you need to keep in touch with the LA Injury Group for help.
Our compassionate but aggressive Los Angeles product liability attorneys are always available to help and provide you with the widest coverage of legal representation. We work harder and more efficiently to ensure that we'll establish a successful case against those who caused you harm and injury.
Call (818) 240-1800 and schedule a free consultation of your case with us. We work on a contingency fee basis. You don't have to pay us upfront. We only receive payment after we won a verdict for you. Let us help you file a claim and get the compensation you deserve.