California is one of the many states where walking will always be a part of people's daily routine whether at work or elsewhere. Several people walk on crosswalks to reach their destinations while sharing the road with countless drivers with different driving attitudes. Reckless behavior can lead to a tragic pedestrian accident causing serious injuries, or even death.
Apart from damaging injuries, victims need to deal with expensive medical bills and loss of income. It could also take months or even years of the recovery period, especially when the victim suffered from fractures.
You need someone reliable and credible to help protect your rights and maximize your compensation. Contact the LA Injury Group at (818) 240-1800 and speak with our compassionate and experienced Los Angeles pedestrian accident attorneys.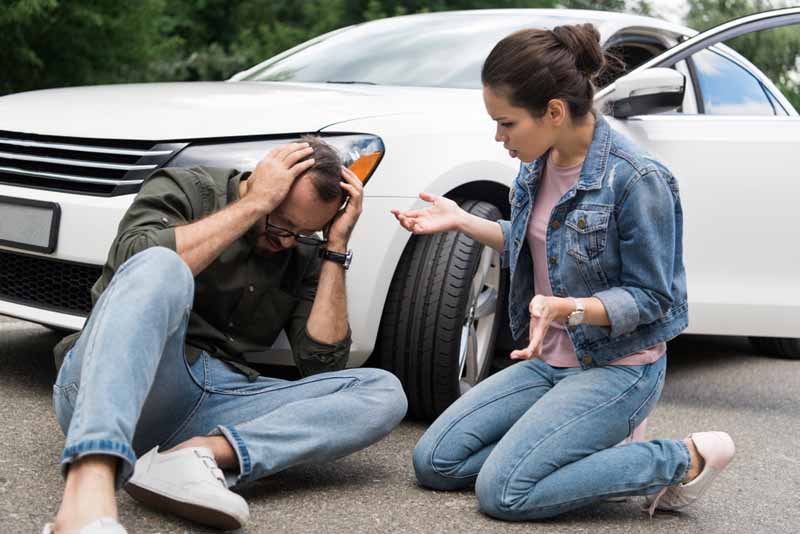 Los Angeles Pedestrian Accident Attorneys: What Causes Pedestrian Accidents in California?
Several factors can contribute to a catastrophic pedestrian accident in California. It includes:
Alcohol and illegal substance abuse. One of many causes of pedestrian accidents is driving while under the influence of alcohol or illegal drugs. Even medical marijuana can cause drowsiness to a driver when used excessively.
Weather condition. There are times that weather conditions can cause pedestrian accidents to occur. It affects the driver's visibility during heavy rains or snow. If drivers can't see the road clearly, pedestrians can be hit at intersections or crosswalks.
Distracted driving. The advent of technology has brought advanced tools and gadgets, which make communication easier. Most drivers can't help texting or talking over the phone while behind the wheel. Some need to access apps to book a ride to find an easier way to their destination.
Speeding or beating the red light. Drivers who are in a rush should not be speeding or beating the red light. This kind of driving behavior can cause a chain of accidents involving many vehicles and casualties.
Loss of respect for pedestrians' right-of-way. Pedestrian accidents also happen when drivers don't respect the right of those people crossing the crosswalk. or intersection.
Exhausted driving. Most truck and rideshare drivers work longer hours to earn more money, making them overfatigued. Being too tired can make them sleepy while driving, which can result in a pedestrian accident.
Failure to signal before turning. Another common reason why vehicles hit a pedestrian is that drivers fail to signal when turning. When drivers fail to signal, people crossing the road have no caution and could walk right into the vehicle's way.
What Type of Injuries Do Pedestrian Accident Victims Can Suffer?
Generally, pedestrian accidents are dreadful because victims don't have anything to shield them from the vehicle's strong impact when it hit them. It requires significant medical care and rehabilitation, not to mention the high costs involved. Hiring a skilled Los Angeles pedestrian accident lawyer can help you get a fair settlement to cover your medical expenses and other damages. 
The most common injuries sustained in a pedestrian accident include:
Internal organ injuries
Spinal cord injury
Abrasions, lacerations, road rash, or scratches
Torn and sprained ligaments
Fractured arms, ribs, legs, hips, and pelvis
Head or brain injury
What are Your Rights as a Pedestrian?
As a pedestrian, you have rights when walking and crossing the road. According to the California Vehicle Code (CVC), pedestrians have the following rights:
The right to appropriately cross streets or roads
The right of way in both marked and unmarked crosswalks
The right of way in a crosswalk, regardless if there's an existing green light or no control light
When Does the Driver Become Liable?
More often than not, it's the driver's fault that caused the accident. Hiring an expert Los Angeles pedestrian accident attorney from the LA Injury Group can help you prove the driver's liability. . Here are the most common driver errors, which can lead to minor or severe injuries, and even death. The driver is:
Driving under the influence of drugs and/or alcohol (DUI)
Ignoring the crosswalk and the people walking on it
Overlooking bus stop sign
Focusing on a different activity such as texting or eating
Disregarding traffic controls, such as stop signs and yield signs
Not observing the speed limit
Get Help from an Experienced Los Angeles Pedestrian Accident Attorney
If you or a loved sustains injuries in a pedestrian accident, it's just right that you get compensation. However, it's not just compensation, it must be the compensation that you deserve. Our experienced Los Angeles pedestrian accident lawyer will protect your rights and maximize your compensation. 
We know the laws and know how to navigate the complicated legal process. Our team will guide you and be with you every step of the way. We can prove the liable party and identify the monetary damages.
LA Injury Group can do so much for you and your family. Contact us for a free case evaluation. We work on a contingency fee. Call (818) 240-1800 now and see if you have a case.