Hiring an Uber accident lawyer near me isn't a task you want to take lightly. If you make the wrong decision, you could end up wasting your time and hard-earned money. You could also be denied the opportunity of collecting the compensation you're entitled to. 
Being involved in a car accident is a serious issue, whether you're the driver or the passenger in an Uber. The injuries you sustain as a result of your accident can take a severe toll on your health and even prevent you from making a living and enjoying the life you once lived.
Because of this, you should invest all of your time and resources in hiring the best lawyer for the job. Here are six things you should avoid doing if you want to pick the most ideal attorney for your case.
1. Don't Work With an Inexperienced Uber Accident Lawyer Near Me
Many lawyers specialize in sole expertise. For example, you would rarely see a criminal defense attorney taking on white-collar crime cases. It's a matter of principle that thousands of lawyers across the country follow.
For this reason, you should only work with an attorney that has direct experience with a case like yours. Unfortunately, it's not that simple. Many attorneys will deflect your question if you ask them "do you have experience relative to my case?"
They will insist that they are highly experienced in personal injury claims and can give you the justice you deserve. It's essential not to fall into this trap and believe in an attorney's expertise instead of their words.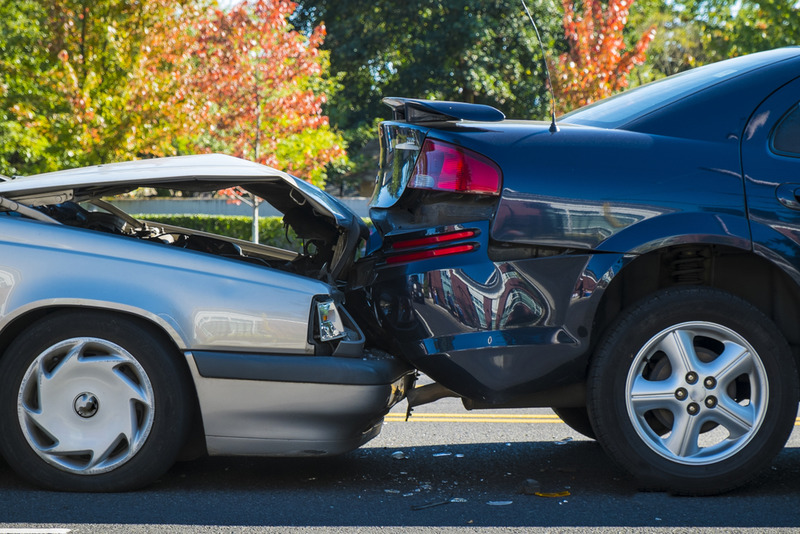 2. Don't Rush Into a Decision With an Accident Attorney
It can be tempting to rush into an important legal decision, especially during a consultation. After all, lawyers appear to know best and have the experience to give the best judgment in legal matters.
You may even be impressed with the consultation you receive and will want to work with a lawyer right away. To avoid regret, first weigh all of your options before coming to a conclusive decision. 
3. Don't Forget to Ask an Uber Accident Lawyer Near Me Specific Questions
People have a natural habit of believing the words of a professional to a significant fault. For example, what would you normally do if you've just been diagnosed with a certain illness from your doctor? 
If you're like most people, you'll listen to what they have to say and don't question it. There is a fine line between being in denial and having legitimate questions about a subject. 
Therefore, be sure to write down and ask specific questions during a phone call or consultation. If you are told that a specific option is your best one, ask as many questions as possible until you are satisfied that it's true. 
4. Don't Forget to Verify the References of an Uber Accident Lawyer Near Me
Receiving the references for any local business is essential. It's one of the only ways of making sure a business is who they say they are. Unfortunately, many people don't bother to verify the references they receive. 
Avoiding this task can be disastrous for the following reasons:
Some lawyers can give you bad references knowing you won't bother to validate them.

A reference may have some important information to share that can make you change your decision.

A reference can provide you with rates and invaluable information concerning a lawyer's actual performance.
You can't afford to not verify the references of the lawyer you choose to work with. If you can't find a quality lawyer using this method, then it's best to contact the LA Injury Group. We are more than willing to provide real references from past clients that have enjoyed the benefits of our services.
5. Don't Avoid Looking at Online Reviews
Online reviews are a valuable tool for consumers. That's because these reviews can help you see how past clients have enjoyed the services of a prospective Uber accident lawyer near me.
You should only work with lawyers that have a stellar star rating on Google and Yelp. Also, be sure to also watch out for negative reviews. Often, negative reviews can be more helpful than positive reviews in helping you choose the right lawyer.
6. Don't Forgo Asking for a Track Record
If an Uber accident lawyer near me is proud of their work, they won't hesitate to provide you with their track record. Otherwise, you should proceed with caution. Refrain from working with any attorneys with an undesirable track record no matter what they tell you.
The best lawyers have proved their worth in the courtroom. At La Injury Group, we have built a reputation as one of the most successful and well-known personal injury law firms in the state.
Give Us a Call Today
Are you searching for an expert Uber accident lawyer near me? If so, give us a call at (818) 240-1800 to schedule an initial consultation with our award-winning team of lawyers.